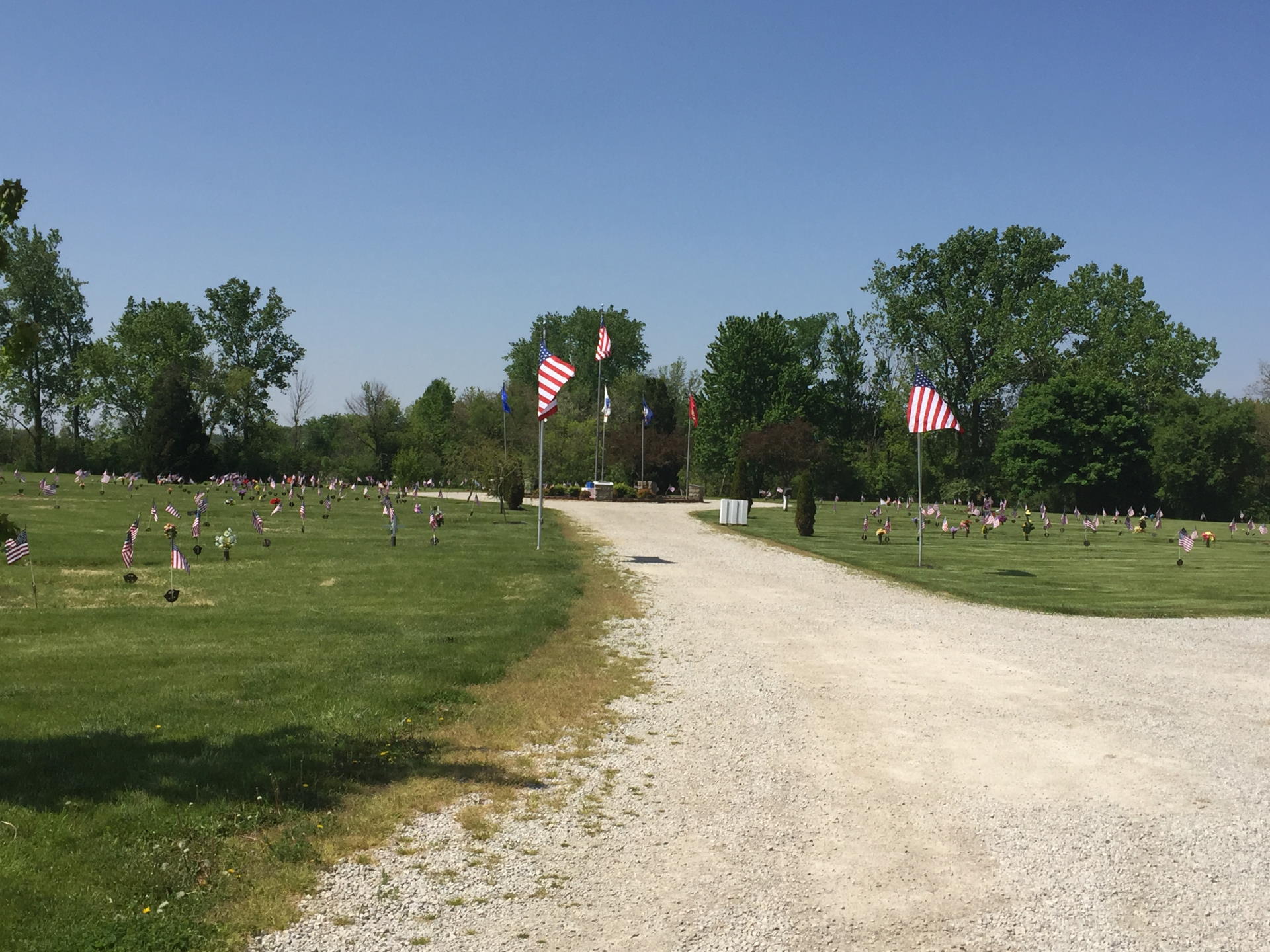 Summer Months: April 1st – October 15th
Winter Months: November 1st – March 15th
Clean Up Dates:
March 15th (all Winter decorations to be removed)
October 15th (all Summer decorations to be removed)
Live or Artificial Flowers are allowed in Marker Vases only during summer months.
Wreaths and grave blankets allowed during winter months only.
1 Vigil or Solar Light allowed year round.
Note: The solar lights must be removed during the time period of the clean up dates but can be placed back April 1st/November 1st.
1 Shepherd Hook during summer months only.
Potted Plants, floral arrangements and balloons are permitted on the grave site for anniversaries and birthday's for a period of 1 week only.
Flag holders allowed year round.
Strictly Prohibited Items
Alcohol, alcoholic containers, glass, ceramic or aluminum containers and styrofoam crosses not permitted at any time.
Glass or Ceramic is not allowed even if hanging from a shepherds hook.
Fence, metal grass guards, decorative stone, rock or gravel is prohibited.
Greenlawn is not responsible for damaged or missing items of any kind.
Any decoration placed on graves which are not in the bronze vase will be removed by cemetery personnel.
Marker Vases will be turned down into the "closed" position beginning October 15th during the winter season — to prevent damage to vase and our vehicles.
Vases are only permitted to be placed up from April 1st – October 15th.
Any decorations left on graves after clean up dates will be removed by maintenance staff.
No trespassing after dusk.
We recommend removing decorations during periods of heavy snowfall.
We recommend removing flag holders during the winter months. If your flag holder is left on the grave during the winter months, we will lay it on memorial to reduce the possibility of it becoming damaged.
This is a condensed version of the cemeteries rules and regulations. A detailed and more specific version along with interment requirements is available at the cemetery.